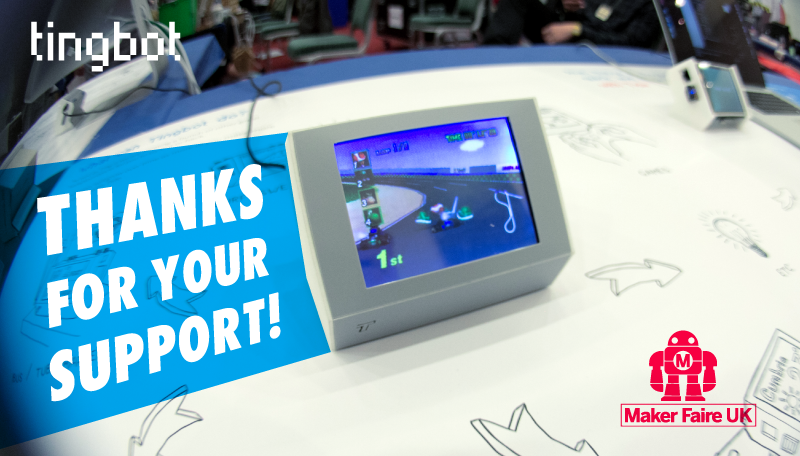 Hi folks!
Maker Faire went really well - Tingbot got a lot of interest, some great feedback and a whole bunch of new followers.
Many of you asked about what comes next…
Our plan is to build on the conversations we've had with all you makers and manufacturers; to put together a way to raise the funds to produce a first run of Tingbots.
We're also keen to involve more of you in the development process. If this sounds like fun keep an eye on future updates about test driving Tingbot and Tide.
Big thanks for getting behind the project! It's ramping up to be a good summer :)
- The Tingbot Team