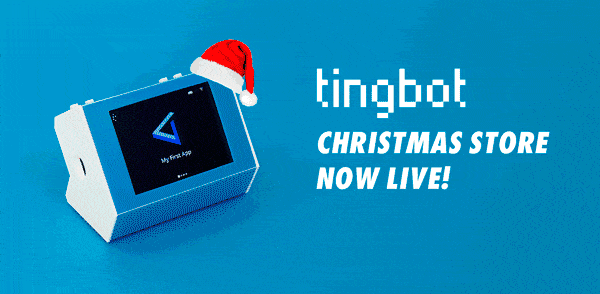 Hello-ho-ho backers!
A lot of you have been asking about getting another Tingbot…or 2…or 10.
Well we have some good news for you and want our backers to be the first to know!
Following on from our successful Kickstarter campaign last year, we're releasing a limited batch of Tingbots for general sale on our new online store…just in time for Christmas.
We think they'll make great gifts for the budding maker in your life!
Please note: to get these in time for Christmas, make sure your order goes in by 6pm, Thursday 15th December (UK only). If you order after this date or are an international buyer then we won't be able to ship your Tingbot until after the holidays - sorry!
So what are you waiting for?

- The Tingbot Team