Hello Tingtroops,
It's been a couple of months since your Tingbots have arrived and we thought what better way to start the community off than with our very own forum :)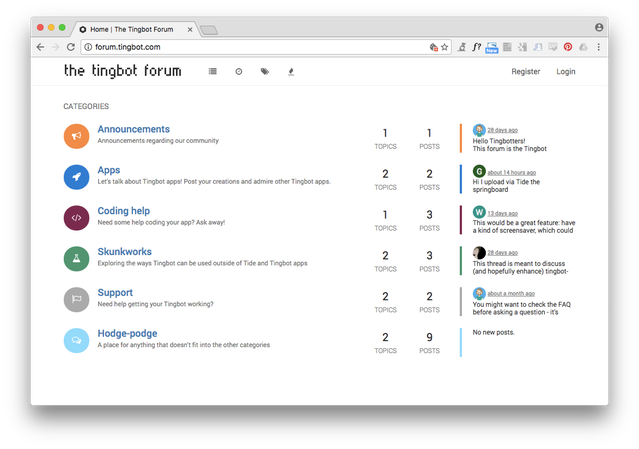 The new forum will be the go-to place where you can share your apps, discuss ideas, troubleshoot, collaborate on projects and show off anything else Tingbot related.
There are already some exciting projects appearing on the forum that started life on our slack channel. Joerick has given a tasty apps roundup of projects that have caught our eye from our app store - The Tingbot Ocean.
Some skunkworks projects have also appeared - using the Tingbot device for other purposes such as running your Tingbot as a retro-gaming machine with RetroPie and using the Tingbot in NodeJS.
So what are you waiting for? **Join the fun!
- The Tingbot Team