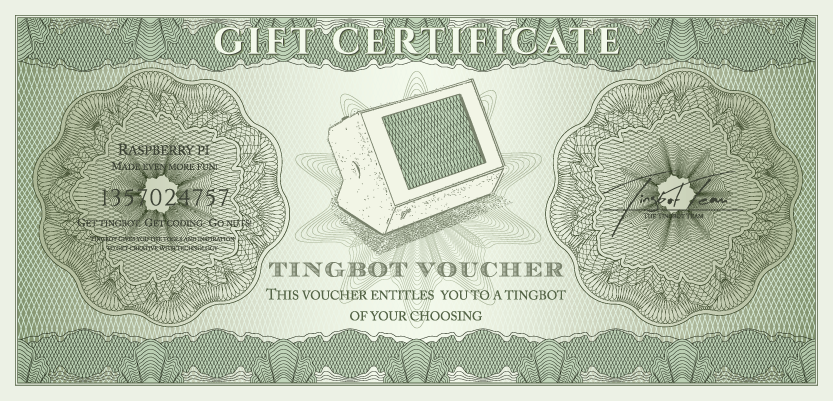 Hello all!
It's the most wonderful time of the year, and to get everyone in the holiday spirit we've got a fantastically festive update for you.
Tingbot Treats
If you are giving Tingbot as a gift this year, we've got it covered! Our Tingbot elves have created a special Tingbot Voucher that you can print out for that special someone while we all look forward to May delivery.
Just a reminder that we will be sending out a survey in the New Year where you'll be able to select your favourite Tingbot from our six styles. We'll give you plenty notice so don't worry, your favourite colour will be waiting for you :)
Windows Tide
Some of you have been asking, and we have some good news - Windows Tide is well on it's way (with the added extra of Linux support looking hopeful too!) Now is the time to get involved if you want to be part of an ambitious open-source project. You can follow our progress our get involved through GitHub here.
Here's to next year…
2016 is going to be a really exciting year for us! The team are looking forward to getting Tingbot prepared for the New Year (between turkey trimmings) and we are proud to have you on this journey with us :)
Happy holidays!
- The Tingbot Team